New Dietary Recommendations for Osteoporosis Prevention and Management in France
A healthy and balanced diet is important for protecting bone health. Recommendations on the topic of nutrition and osteoporosis have recently been released in France, to support healthcare professionals in addressing the questions they may receive from their patients.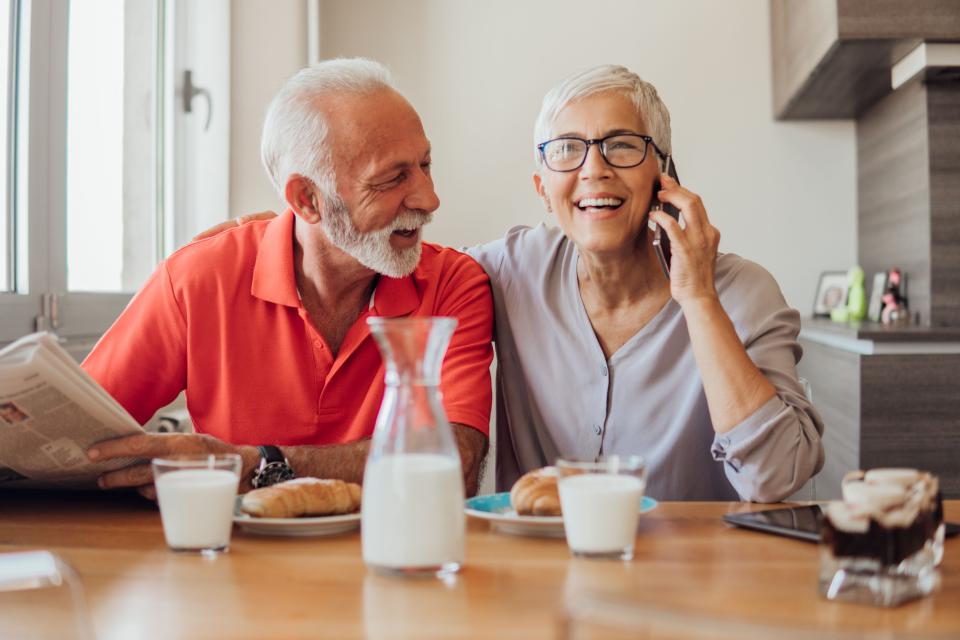 The importance of a balanced diet is recognized for maintaining or improving bone health and as a result, nutritional care is recognized as an integral part of osteoporosis prevention and treatment. To this effect, the French Rheumatology Society (Société Française de Rhumatologie) and the Osteoporosis Research and Information Group (Groupe de Recherche et d'Informations sur les Ostéoporoses) recently released a new set of recommendations on the role of diet in the prevention and treatment of osteoporosis destined to healthcare professionals. 
This set of recommendations was designed based on a review of the scientific literature and expert working groups, followed by validation by a multidisciplinary committee of rheumatologists, nutrition experts, a dietitian, and a geriatrician. Recommendations were graded based on the level of evidence in the literature (evidence levels graded from A to D), in accordance with the methodology proposed by the French National Authority for Health (Haute Autorité de Santé). The topics that are addressed include: the Mediterranean diet; vegan and vegetarian diets; voluntary weight-loss diets; dairy products; dietary calcium; plant-based beverages; protein intake; acid-producing diets; vitamin D-enriched foods; other vitamins; coffee, tea, and soda; alcohol; phytoestrogens; and pre- and probiotics. 
Overall, recommendations with the highest level of evidence (grade B or "Scientific Assumption") included a Mediterranean-type diet and dairy products (2-3 servings per day), along with a focus on "high-quality protein" and dietary calcium. 
The Mediterranean diet, described as featuring vegetables, fruit, legumes, cereals, olive oil, and the daily intake of dairy is associated with better bone health, based on the findings of a meta-analysis and two cohort studies including a total of 681,195 participants. 
Data indicate that dairy products had a beneficial effect on bone mineral density at all sites, and beneficial or neutral associations with fracture risk. Benefits on fracture risk seemed to be more pronounced with fermented dairy products (yogurt, cheese). 

In patients with osteoporosis or in the prevention of osteoporosis, the consumption of 2 to 3 different dairy products a day is recommended.

Dietary calcium intake should be evaluated before prescribing supplementation. The recommended levels of dietary calcium intake (approximately 1g/day) are not associated with increased cardiovascular risk, including an unfavourable lipid profile, or lithiasis risk. The consumption of dairy products can be encouraged as this is associated with favourable lipid profiles and a reduction in cardiovascular risk.
In patients with osteoporosis or in the prevention of osteoporosis, authors recommend a protein intake of at least 1-1.2 g/kg/day as part of a balanced diet with suitably adapted calorie, calcium, and vitamin D intakes. Protein intakes should include "high quality" animal proteins. Dairy products are rich in "high quality" protein and calcium and thus, are recommended.
Based on available scientific data, authors recommend against vegan diets, unbalanced Western diets, weight-loss diets in individuals with a healthy weight, alcohol consumption, and excessive soda consumption.
Vegan diets, and to a lesser extent vegetarian diets, are associated with poorer bone health. Consequently, it is recommended that vegan diets be avoided in patients with osteoporosis or in the prevention of osteoporosis. In vegans, an adjustment of calcium intake should be systematically proposed. 

This recommendation is based on a meta-analysis and two cohort studies including 106,372 participants which found that vegans and vegetarians had lower bone mineral density (femoral neck and lower lumbar spine) and a higher fracture risk than omnivores.

Data suggest that daily soda intake has a negative impact on bone health and thus soda consumption should be restricted. The authors highlight that this may be attributable in part to the fact that increased soda consumption may be associated with a decrease in dairy intake.
Among the foods and food constituents for which no recommendations could be made, the authors note that due to the absence of data suggesting that plant-based beverages are equivalent to animal milks as a source of calcium, there are no arguments in favour of recommending their consumption for bone health.
Overall, this set of recommendations from the French Rheumatology Society and the Osteoporosis Research and Information Group highlights the important role of dairy in the dietary management of osteoporosis prevention and treatment.