Symposium Speaker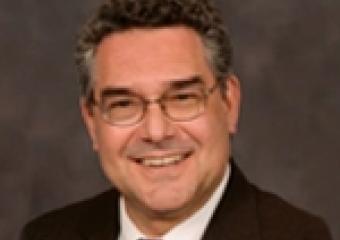 JOHN D. FLOROS, PhD
Kansas State University, U.S.
John Floros received his BS and MS from the Agricultural University of Athens and his PhD from the University of Georgia in Food Science and Technology. He was a tenured faculty member at Purdue University, achieving the rank of Professor of Food Process Engineering and Packaging. He also headed the Department of Food Science at the Pennsylvania State University and, since 2012, has served as Dean of Agriculture and Director of K-State Research and Extension at Kansas State University.
In addition to having published more than 220 refereed articles, research abstracts, book chapters and other publications, Dr. Floros has presented more than 150 research papers and over 200 invited lectures, and received numerous awards and professional honours throughout his career. He is a member of several professional and honorary societies. A Fellow and Past-President of the Institute of Food Technologists, he has served and continues to serve on several industrial, non-profit, academic and government boards, including the (US) Food and Drug Administration's Science Board.
Dr. Floros has more than 35 years' experience addressing issues in food science and engineering, and food processing and packaging. He has consulted for more than 40 food, pharmaceutical and packaging companies and has significant experience in strategic planning, regulations, and litigation (serving as an expert witness).