Symposium Speaker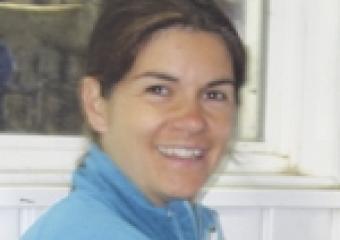 MELANY LAFORGE
Laforge Bioenvironmental Farm, New Brunswick
The Laforges are a 4th generation dairy farm family located in Saint-André, New Brunswick. Jacques Laforge acquired the farm from his parents in 1980 and now runs it with his own children. Known as Laforge Holstein Ltd., the farm is a 1000-acre property with a herd of 200 Holstein cows.
In 2009, the family committed to becoming more sustainable and purchased a biogas digester to produce electricity using the manure from surrounding dairy farms and organic waste from local plants. The biogas is used to power a cogeneration unit to produce an average of 1600 kWh of electricity. Leftover waste is used as organic fertilizer on their farm and neighbouring properties. Carefully monitoring the international research on biogas and energy production, the Laforge family worked on this project for almost 15 years before implementing it in 2009. Today it is a new family business named Laforge Bioenvironmental Inc.
By October 2011 the project was fully operational and Laforge Bioenvironment Inc. received an Innovation Recognition Award from the New Brunswick government, ranking among the top 15 innovative companies in terms of commercial activities.