Symposium Speaker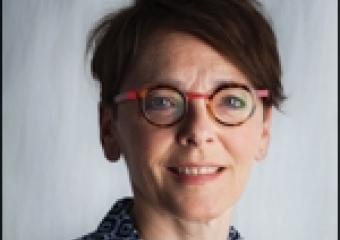 NATHALIE BERGERON, PhD
Touro University California and
Children's Hospital Oakland Research Institute, U.S.
Nathalie Bergeron was trained in Dietetics and Nutritional Biochemistry and graduated from Université Laval, Canada, with a PhD in nutrition. She pursued her postdoctoral training at the Cardiovascular Research Institute of the University of California, San Francisco, where she specialized in postprandial lipoprotein metabolism.
Dr. Bergeron began her academic career as a Research Professor at the Université Laval in 1996. She was a visiting professor at the Department of Nutritional Sciences and Toxicology at the University of California, Berkeley, from 2000-2002 and joined Touro University, California College of Pharmacy, at its inception in 2005. At Touro University, Dr. Bergeron teaches in the areas of pathophysiology of metabolic diseases, as well as nutrition. Dr. Bergeron also holds a Staff Scientist position at Children's Hospital Oakland Research Institute (CHORI).
Dr. Bergeron's research at Touro is clinical in nature and focuses on dietary composition, with a special emphasis on carbohydrate quantity and quality, and its relationship to features of atherogenic dyslipidemia. Her more recent research activities include looking at variations of the DASH and Mediterranean dietary patterns.
Dr. Bergeron has received research grants from the Medical Research Council of Canada, the Heart and Stroke Foundation of Canada, the American Diabetes Association and the National Institutes of Health, along with investigator-initiated funding from the Dairy Farmers of Canada, the Dairy Research Institute and the Almond Board of California. She has published ~50 papers in peer-reviewed scientific journals.